Car Safety Systems Are Placing Lives in Danger by Increasing Distracted Driving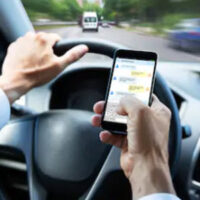 Federal studies indicate that more than 3,000 people are dying each year from distracted driving, and unfortunately, car manufacturers are contributing to the problem: According to a new study out of the AAA Foundation for Traffic Safety, systems that were designed to make driving safer—such as adaptive cruise control and lane technologies—are actually placing them in danger and increasing their risks of getting into a car accident because they are essentially lulling drivers into not paying attention to the road. Too many drivers are placing too much trust into these systems to do the work for them and many do not understand or properly use them.
Both systems still very much rely on drivers to actively participate in driving processes. While adaptive cruise control automatically accelerates or brakes in order to maintain a safe distance from the car in front, lane-keeping technology alerts the driver when they start to drift out of their lane. Unfortunately, according to the study, both of them make drivers almost twice as likely to "engage in distracted driving" in direct relation to how well they understand the systems (in other words, drivers that are less familiar with the systems are less likely to engage in distracted driving).
Unfortunately, this isn't the first time that technology has placed motorists at risk: A 2017 study by AAA found that touch-screen systems are also too distracting and causing accidents. There is no question that manufacturers who include these systems in cars have to do a better job of ensuring that drivers are using them – and others – properly for the sake of public safety.
How Bad Is It?
According to a study analyzed by Bloomberg, one out of every 100 drivers is only paying attention to driving approximately half the time. This is deduced from the following statistics:
One-fifth of drivers are distracted five to 10 percent of the time
One-tenth of drivers are distracted 15 o 20 percent of the time
Five percent of drivers are distracted 25 to 30 percent of the time
One percent of drivers are distracted 45 to 50 percent of the time
If You Have Been Harmed by Distracted Driving in Rhode Island, Contact an Experienced Distracted Driving Attorney
Distracted driving accidents can be easily prevented by drivers simply being careful and focusing on driving safely and manufacturers properly testing safety systems, as well as fully educating drivers about the risks associated with them. If you or a loved one were injured or killed due to a distracted driver in Rhode Island, speak with a knowledgeable Providence distracted driving attorney today at Kiselica Law Firm to find out how we can help ensure that justice is done.
Resources:
caranddriver.com/news/a30172029/distracted-driving-phone-laws/
bloomberg.com/graphics/2019-distracted-drivers/
usatoday.com/story/money/cars/2019/12/17/car-safety-distracted-driving-study-aaa/2639356001/
https://www.klflaw.com/cellphones-are-injuring-us-in-unimaginable-ways/