New Study Reveals That Those with Traumatic Brain Injuries Not Only Suffer from Post-Traumatic Stress Disorder, But That Relevant Parts of Their Brains May Never Fully Recover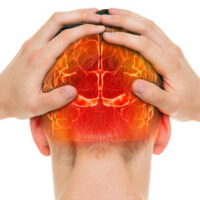 Neurologists have long been baffled by why U.S. military members who suffer concussion-like brain injuries end up suffering from post-traumatic stress disorder—an issue that also has significant implications for anyone who suffers from a personal injury and related litigation in general—until now. According to a recent study out of UCLA, traumatic brain injuries cause changes to the amygdala and the brain processes fear differently after certain traumatic brain injuries.
The Study
The research was done on rats, which had concussion-like brain injuries induced as part of the study, and who were then exposed to levels of noise and shocks. The results demonstrated that rats with brain injuries demonstrated a fear response to noise even without receiving shocks, indicating that, for those with specific brain injuries, certain types of noise are essentially equivalent to shocks and treated by the psyche as a shock.
Implications for The Amygdala
The key to these findings is the amygdala, which is crucial in learning fear. Those with anxiety disorders or post-traumatic stress disorder are known to have increased activity in the amygdala. The amygdala also listens to other areas of the brain that provide it with information, and decides whether a situation is frightening and if a fear response is warranted.
Implications for The Thalamus
Researchers also found that there were approximately four times the number of active neurons in the network that leads from the thalamus to the amygdala in the test subjects that had the injury, meaning that, after certain brain injuries, the brain is processing sound from what the study referred to as a more "primitive" part of the brain.
Significance for Personal Injury Litigation
The results of the study are significant to those who incur any brain injuries given that it raises the question of whether it is even possible for the amygdala to completely recover following injuries like concussions; meaning that those who are injured need to take this into account in obtaining compensation and arguing for what is necessary to ensure their recovery from those parties responsible for their injuries.
If You or A Loved One Has Suffered from A Brain Injury, Contact Our Rhode Island Injury Firm
Accidents involving injuries to the head can often lead to concussions and traumatic brain injuries, and this can happen in almost any type of accident. Studies like these demonstrate that they can also cause permanent injuries or even death.
If you or a loved one has suffered from a traumatic brain injury, reach out to an experienced Providence traumatic brain injury lawyer at the Kiselica Law Firm today to find out how we can help.
Resource:
sciencedaily.com/releases/2019/11/191104130446.htm
https://www.klflaw.com/rhode-island-woman-sent-to-hospital-with-blue-blood-highlights-catastrophic-injuries-caused-that-can-result-from-some-benzocaine-products/