Widower Awarded Almost $160 Million in First Same-Sex Wrongful Death Claim Against Big Tobacco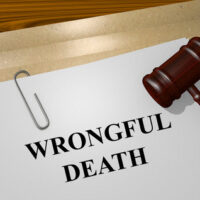 In November, a jury awarded a widower close to $160 million in the first wrongful death claim brought by a same-sex couple against two of the largest tobacco companies in the country.  The victim died from respiratory disease in 2018 after smoking for decades, and his husband pursued damages as the representative of his estate, arguing that the defendant tobacco companies conspired to hide the dangers of smoking tobacco, while also encouraging addiction to their products.
While this is the first same-sex wrongful death case brought against tobacco companies, this claim is one of many that are part of a class action lawsuit against the tobacco companies. Still, the verdict is reportedly the largest award provided since 2014, when jurors awarded a $23.6 billion verdict against R.J. Reynolds for its products being linked to one individual suffering and dying from cancer.
Elements of A Successful Claim
In this case, the jury specifically found that:
The victim was addicted to cigarettes containing nicotine
His addiction was a legal cause of his Chronic Obstructive Pulmonary Disease
(In keeping with states like Rhode Island, which follow a pure competitive fault system, allowing for victims to still recover compensation for their injuries even if they were partially negligent as well), while the victim was negligent and this was a legal cause of his injury and death, Philip Morris USA Inc. and R.J. Reynolds Tobacco Co. were 98 percent responsible for the negligence that was the cause of his injury and death
The victim reasonably relied, to his detriment, on statements of material fact made by the defendant tobacco companies that concealed or omitted material information that was not otherwise known or available regarding the health effects and addictive nature of smoking, knowing that this was false and misleading, and this reliance was a legal cause of the victim's injury and death
The victim reasonably relied to his detriment on statements of material fact made in furtherance of the defendant tobacco companies' agreement to conceal or omit material information not otherwise known or available concerning the addictive nature and health effects of smoking with the intention that the public would rely on these, to their detriment, and this reliance was a legal cause of the victim's injury and death
Not only did the jury provide damages lost by the estate for medical expenses resulting from the victim's injury and death, but damages sustained by his partner for the victim's loss of companionship and protection and pain and suffering as a result of his injury and death, as well as punitive damages, which the jury found were warranted by clear and convincing evidence.
Contact an Experienced Providence, Rhode Island Wrongful Death Attorney
Wrongful death can include any claim that involves a loved one being killed due to negligence, whether that is negligence of a driver, or of a large corporation. While these claims can be complex, they can also bring a sense of justice after your loved one is taken.
At the Kiselica Law Firm, we aren't afraid to bring the big groundbreaking wrongful death claims here in Rhode Island. Contact our Providence wrongful death attorneys today to schedule an initial consultation.
Resource:
miami.cbslocal.com/2019/11/15/florida-man-157-million-nations-first-same-sex-wrongful-death-lawsuit-big-tobacco/