Lead Poisoning & Children's Health in Rhode Island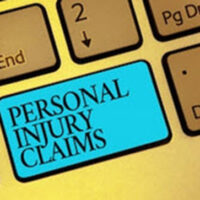 The U.S. Environmental Protection Agency's announcement in October concerning the Childhood Lead Action Project here in Providence, Rhode Island raises significant concerns when it comes to public health issues related to lead exposure, especially for children. Lead exposure leads to significant injuries, especially during childhood development. If too much lead gets into the body through exposure, it can harm bones and teeth, muscles and nerves, and cause brain and kidney damage.
The most common exposure to lead occurs through lead-based paint, although drinking supplies connected to old pipes or faucets have recently emerged as a significant cause.  Lead poisoning is also related to soil near homes that have or had lead-based paint, food stored in containers painted or sealed with lead, certain toys, and some home remedies.
Personal Injury Lawsuits
One of the most notorious water contamination lawsuits was filed by the residents of Flint, Michigan, who brought claims related to lead contamination in the city's water supply. Rhode Island has its fair share of lead poisoning related lawsuits as well: In 2015, a jury awarded one victim upwards of $350,000 (including both compensatory and punitive damages) for lasting health problems suffered due to exposure that occurred when the victim was two years old and living in an apartment that used lead-based paint.  The jury found that the landlord negligently concealed or failed to disclose lead paint issues at the properties and the lead was responsible for the plaintiff's health issues, which included brain injuries and IQ loss for the rest of her life.
How Do I Know If My Family Has Lead Poisoning?
A simple blood test can diagnose lead poisoning. It is ideal to conduct this testing when a child is between ages one and two years old.  Symptoms that a child may be suffering from lead poisoning or other negative effects from lead can include behavioral problems, such as trouble concentrating, a metallic taste in the mouth, feeling tired, headaches, muscle/joint weakness, pale complexion, weight loss, constipation, nausea, and vomiting.
If You or A Loved One Has Been Injured, Contact Us Today
Every day, people are harmed as a result of negligence and other reckless behavior. If you or a loved one has been harmed in this way, know that you are not alone: Since 1980, I have helped countless individuals in Rhode Island receive compensation for many types of injuries, allowing them to move forward without constant worry about the health of their families and whether they can pay their medical bills. Contact the Providence personal injury attorneys at the Kiselica Law Firm today to find out more about our services for those who have been injured.
Resources:
kidshealth.org/en/parents/lead-poisoning.html
epa.gov/newsreleases/epa-healthy-communities-grant-will-help-protect-childrens-health-rhode-island
providencejournal.com/article/20150728/NEWS/150729282
https://www.klflaw.com/are-rhode-islanders-in-danger-of-serious-injury-or-death-when-it-comes-to-the-states-dams/