Addressing Work Injuries During COVID-19, Including Those Suffered by Teleworkers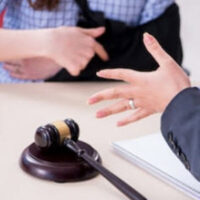 According to a new report assembled by the US Bureau of Labor Statistics, Liberty Mutual, and the National Academy of Social Insurance, the top 10 causes of most serious workplace injuries (i.e. those that caused employees to miss work for more than five days) cost US businesses more than $1 billion per week, or almost $60 billion per year. According to the report, this makes up almost 90 percent of the total cost burden. Specifically, they are listed as:
Overexertion involving outside sources;
Falls on the same level;
Being struck by equipment or an object;
Falls to a lower level;
Awkward postures, such as bending, climbing, crawling, kneeling, sitting, standing, twisting, walking, etc.;
Vehicle crashes;
Tripping or slipping without falling;
Repetitive motions that involve "microtasks";
Colliding with objects; and
Using machinery or equipment.
That being said, due to COVID-19, a number of workplaces have been completely transformed, with many more workers working from home (or "teleworking"), which is expected to last past COVID-19 as well. While OSHA has announced that it won't be conducting inspections of home offices, this does not mean that employers won't be held liable for employee injuries under negligence claims, in addition to Worker's Compensation being available as well.
Employers' Responsibilities
OSHA's General Duty clause states that all employers must provide work environments that are free from recognized hazards which cause or are likely to cause serious physical harm or death. This means that there is no exception for illnesses or injuries that occur at home. If an injury occurred while an employee is being paid to work and is directly related to that employee's work duties, it is considered a "work-related injury."
Workers' Compensation in Rhode Island
As in other states, Workers' Compensation in Rhode Island is set up as a form of no-fault insurance designed to provide assistance to employees injured on the job. According to the State of Rhode Island Department of Administration Division of Human Resources' Teleworking Policy, teleworking employees are covered by workers' compensation insurance for job-related injuries that occur in designated teleworking workspaces, including the worker's home office, as long as the injury or injuries arose strictly out of and within the course of employment and during defined work hours.
If You Were Injured While Working, Contact Rhode Island Personal Injury Recovery Lawyer Michael Kiselica
These types of injuries can be serious and catastrophic, and include permanent disfigurement, as well as cause problems that prevent you from being able to work regularly for the rest of your life. If an injury occurs while on the job, the employee must immediately report the injury to their supervisor and follow the state's protocol regarding reporting of injuries for employees, which Providence personal injury attorney Michael Kiselica can help you with. Contact our office today to find out how we can help ensure that you are taken care of after your work injury.
Resources:
dlt.ri.gov/wc/injuredworkers/
cfodailynews.com/articles/top-10-costliest-workplace-injuries/
cdc.gov/WPVHC/Nurses/Course/Slide/Unit5_4#:~:text=The%20General%20Duty%20Clause%20from,a%20recognized%20hazard%20within%20the
https://www.klflaw.com/injuries-at-dorm-parties-when-colleges-can-become-liable-social-hosts/