When The Police Injure You, Can You Bring a Civil Lawsuit?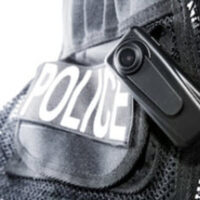 Protests over police brutality and the tragedy involving George Floyd, who died after a police officer kneeled on his neck for more than eight minutes, have erupted all over the country, including here in Providence, where, in June, the Governor decided to activate the Rhode Island National Guard. June 2 in particular was reported to be especially chaotic in Providence, with the city turning violent and 65 people being arrested. According to the police, a man was injured and the police officer responsible was placed on paid administrative leave after using a "less lethal device" that day. Although additional details have not been released about his condition since then, reports have revealed that he is being treated at Rhode Island Hospital.
When individuals are injured – or even killed – by police, questions often remain as to whether those citizens have any recourse, given the kind of immunity and credibility provided to police in society, including by prosecutors, juries, grand juries, and judges. However, this issue has, of late, become part of the national conversation due to the outrage over George Floyd's death and subsequent demonstrations. Still, holding police and the cities that employ them accountable for injuries has a complicated history.
The Issue of Qualified Immunity
Police have long been shielded from a number of civil lawsuits due to the doctrine of qualified immunity, which protects officers from civil suits unless they violate "clearly established statutory or constitutional rights."  This has been interpreted by the courts as essentially shielding officers from accountability unless an exact same case – with the exact same facts and circumstances – happens to already be on the books.
While the US Supreme Court was set to review the doctrine, on June 15,  the Court declined to do so. Still, one U.S. Representative has already proposed the "Ending Qualified Immunity Act," and a Senate resolution calling for the elimination of qualified immunity for law enforcement was also introduced, potentially opening the door for more officers to be held liable for egregious police misconduct that injures or kills citizens.
Millions in Lawsuit Settlements as A Result of Police Brutality, Including Here in Providence
Still, even without new laws passing, there are already millions in lawsuits settlements as a result of police misconduct lawsuits filed every year over claims involving civil rights violations, excessive force, false arrests, and more. For example, in September 2019, Providence reached a $72,500 settlement in a civil suit accusing a Providence police sergeant and seven other officers of brutally beating a man and engaging in assault, battery, malicious prosecution, and false arrest in connection with a traffic stop. According to the complaint, the police sergeant stopped the victim, reached into his car window, grabbed his neck, and hit him in the head with a flashlight, causing him a number of severe injuries.
If You Suffered a Personal Injury in Rhode Island, Contact A Dedicated Providence Personal Injury Lawyer
If you were injured, even if it was by a city official, but are unsure whether you have a case, it is always a good idea to discuss what happened with legal counsel, just to make sure. I offer a free, no-obligation consultation so that you are aware of your rights and options. Contact a Providence personal injury lawyer at the Kiselica Law Firm to schedule a complimentary case review and find out more.
Resources:
bostonglobe.com/2020/06/08/metro/providence-officer-paid-leave-after-man-injured-during-last-weeks-protests/
providencejournal.com/news/20160615/city-man-25-accuses-providence-police-of-beating-violating-rights-in-traffic-stop
providencejournal.com/news/20190913/providence-reaches-72500-settlement-in-police-brutality-case
abcnews.go.com/US/millions-lawsuit-settlements-hidden-cost-police-misconduct-legal/story?id=70999540
pressley.house.gov/media/press-releases/reps-pressley-amash-introduce-bipartisan-legislation-end-qualified-immunity#:~:text=WASHINGTON%20%E2%80%93%20Today%2C%20Congresswoman%20Ayanna%20Pressley,violate%20their%20legal%20and%20constitutionally
harris.senate.gov/news/press-releases/harris-markey-booker-introduce-senate-resolution-to-abolish-qualified-immunity-for-law-enforcement-hold-officers-accountable-for-police-brutality
https://www.klflaw.com/almost-70-percent-of-all-rhode-island-covid-19-deaths-occurred-in-nursing-homes-your-right-to-seek-legal-action/