Are Rhode Islanders in Danger of Serious Injury or Death When It Comes to The State's Dams?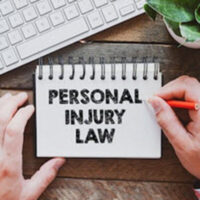 According to recent coverage by the Providence Journal, dozens of dams across Rhode Island are considered to be unsafe or potentially unsafe. "We are literally one storm away from loss of life," according to numerous experts. For example, there have been a number of problems with the dam that holds the Curran Lower Reservoir.  Instead of fixing the significant problems noted by the U.S. Army Corps of Engineers in 1981 and again in 2010, the state Department of Environmental Management simply issued a declaration indicating that the dam is unsafe and an "unreasonable risk of failure exists" that could result in death.
It might shock you to find out that the average age of the state's high or significant high hazard dams is 119 years old. One dam deemed to be in very poor condition – with a structure that likely dates back to the early 1900s – sits above a number of residential homes in Western Cranston. And it isn't the only dam we have to worry about. Of the close to 700 dams that the Department of Environmental Management has authority over in the state, most are more than a century old. In fact, close to 200 have been classified as "high hazard," whereby failure would not only cause major property damage, but "result in probable loss of life." In 2018, only three of these dams were brought into compliance, and no enforcement actions were taken against the others. According to organizations such as Save the Bay, the main cause of the disrepair of all these dams is inadequate staffing in the dam safety program.
Rhode Island One of the Most Dangerous States in the Country When It Comes to Its Dams
Because only a small number of high and significant hazard dams have approved emergency plans in place, as required by state law, Rhode Island is officially the fourth-worst state in the country when it comes to dam safety, falling well below the national rate. And the threat to human life and property is very real: During the most recent floods in spring 2010, five dams failed, causing significant damage to a number of homes, including those near the Blue Pond Dam in Hopkinton. Unfortunately, these problems are only expected to multiply as climate change and increasing rainstorms approach.
Assessing Liability & Litigation
In assessing the potential liability for dam failure, although each state imposes its own theories of recovery and limitations on liability, negligence is a universal claim when these structures cause harm to nearby communities. In the event of failure, litigation can be filed against anyone connected to a given dam—architects, contractors, consultants, engineers, subcontractors, and others who were involved in the original construction and subsequent modifications. This includes government entities charged with ensuring that people are not placed in danger due to their duties regarding inspection of dams and reservoirs as well as investigations and orders as to unsafe premises.
Contact the Providence Personal Injury & Premises Liability Lawyer to Find Out More
If you have been harmed by a structure on public or private land, contact the Providence personal injury lawyers at the Kiselica Law Firm today to find out what your rights are.
Resource:
providencejournal.com/news/20191018/dozens-of-dams-across-ri-are-considered-unsafe-or-potentially-unsafe-we-are-literally-one-storm-away-from-loss-of-life-says-one-expert
https://www.klflaw.com/new-report-indicates-that-rhode-island-has-some-of-the-worst-roads-in-the-u-s-how-this-impacts-accident-rates/