New Report Indicates That Rhode Island Has Some of the Worst Roads in The U.S.—How This Impacts Accident Rates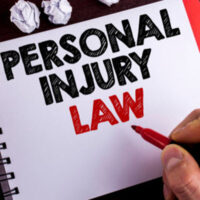 According to the most recent infrastructure report released by the American Society of Civil Engineers, Rhode Island has some of the worst roads in the United States. Specifically, its bridges, electrical grids, physical infrastructure, roads, tunnels, and more earned a D+–i.e. a barely passing grade, and amongst the top three worst ratings in the country, alongside Oklahoma and West Virginia. According to the report, states like Rhode Island often spend highway capital on expansion instead of maintaining existing roads, which turns them into death traps when it comes to risk of car, bicycle, motorcycle, and pedestrian accidents, and associated catastrophic injuries.
Is the Rhode Island Department of Transportation Completely Unaware of How Dangerous Our Roads Are?
In Rhode Island, the agency responsible for maintaining roads is the Rhode Island Department of Transportation. The state's most problematic categories are by far motorcycle fatalities; although, in general, the need for crosswalks to be repainted and new signage to be installed affects everyone and increases accident rates in all categories, including those affecting pedestrians. The state also needs to increase crosswalk enforcement and install stop signs at a number of intersections that are still lacking them, while also improving lights and warnings at the same time.
Still, those areas that the Rhode Island Department of Transportation identifies as needing work and focus on here in the state to reduce serious injuries and fatalities include impaired driving, young drivers, motorcycles in general, occupant protection, speeding, traffic records, and planning and administration. Improving roads and highways is notably lacking.
This Is Not a New Problem
Rhode Island's infrastructure problems have been previously identified. According to reports from 2018, close to one-fourth of all the state's bridges have long been structurally deficient, and known as the worst in the nation. Other highway performance issues identified years ago include pavement condition, traffic congestion and fatalities, administrative costs, and other factors.
If You or A Loved One Has Been Injured or Killed, Contact an Experienced & Proactive Rhode Island Personal Injury Attorney
The human tragedies associated with serious crashes here in Rhode Island are unacceptable and very avoidable. If you or a loved one has suffered due to someone or something's negligence—whether that is another driver, or an agency, city, or company that has failed to take reasonable care to ensure that the roads are safe—know that you have someone ready and willing to fight on your side.
Since 1980, attorney Michael Kiselica at the Kiselica Law Firm has helped many clients with a broad array of injury and wrongful death claims. Contact Providence personal injury attorney Michael Kiselica at his office today to find out more.
Resources:
businessinsider.com/which-states-have-the-worst-roads-in-the-united-states-2019-9
cnbc.com/2018/06/28/the-10-states-most-in-need-of-an-infrastructure-overhaul.html
nhtsa.gov/sites/nhtsa.dot.gov/files/ri-fy2014ar.pdf
https://www.klflaw.com/according-to-new-study-drivers-running-red-lights-are-killing-pedestrians-at-the-highest-rate-in-10-years/