Construction Accidents Are Placing Workers at Risk of a New Catastrophic Injury: Opioid Addiction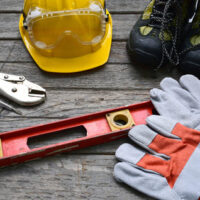 The construction industry has long been known as one of the most dangerous in terms of accidents and physical injuries for workers: Amputations, electrocution, fractures, falls, and more plague thousands of workers every year. In fact, the injury rate for construction workers is almost 80 percent higher than the national average for all workers. However, according to a new study, it now also poses the threat of an entirely new injury, as construction workers are now the most likely to become victims to the opioid epidemic; largely as a result of the physical injuries and pain that they endure as a result of working in the profession.
According to the study, 3.4 percent of all construction workers surveyed are misusing painkillers, and many have become addicted to the painkillers as a result of experiencing constant back pain. According to the National Institutes of Health, lower back pain is the most common workplace injury and reason for missing work, and opioids are one of the most common treatments for the symptoms.
Safety Hazards & Overdose Deaths: Are Employers Responsible?
According to the Centers for Disease Control and Prevention, in 2016 alone, opioids were involved in more than 42,000 overdose deaths, accounting for more than 65 percent of all overdose deaths in the country. In addition, long-term opioid use impacts worker well-being and exposure to safety hazards.
There is also the issue of workplace culture: Many employers in the construction industry do not require a clean record, and there is widespread concern that if personal injuries on the job are reported, people might be drug tested and fired. As a result, workers get hurt and non-prescription opioids become prevalent, leading to their own set of injuries. Workers are often eager to return to the job as soon as possible, and will sometimes take a higher dosage as a result, even if they are not fully recovered. This not only places that worker in danger of incurring physical injury, but it endangers the other workers. Returning to the job site increases the chances of aggravating their original injury and suffering another injury, which then often leads to additional opioid use.
Contact A Rhode Island Construction Accident Attorney
Employers and contractors are obligated to provide a reasonably safe working environment, and when they fail to do so, they should be held liable. The opioid crisis has turned into an occupational safety and health issue, and they should do everything they can to mitigate or eliminate these injuries.
If you have been injured on a construction site, know that there are people who can help you get the compensation you need so that you do not have to hide your injuries and self-medicate to deal with the physical pain that results. Contact Providence construction accident lawyer Michael Kiselica to find out more about your options.
Resources:
assp.org/news-and-articles/2018/08/28/national-crisis-opioid-abuse-in-the-construction-industry
ninds.nih.gov/Disorders/Patient-Caregiver-Education/Fact-Sheets/Low-Back-Pain-Fact-Sheet
nypost.com/2019/10/30/this-profession-is-most-likely-to-make-you-a-drug-addict-study/