Toxic Drinking Water Found at Rhode Island Army Installations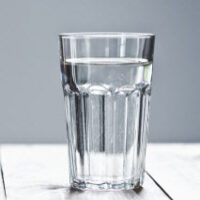 In September, news outlets reported that drinking water supplies in two Rhode Island army installations were found to be contaminated with elevated levels of the toxic, man-made chemicals Per- and polyfluoroalkyl substances (known as PFAS), which have been linked to cancer, immune system diseases, kidney disease, reproductive problems, thyroid disease, and other issues. The two sites include Coventry Army National Guard Training Site (Warwick) and North Smithfield Army Guard Station (Providence). According to reports, the detections occurred in 2017.
In particular, two very notorious, dangerous chemicals were detected at both locations: perfluorooctane sulfonate (PFOS) and perfluorooctanoic acid (PFOA), both of which have already been phased out after studies found links to cancer, reproductive and immune system diseases, and other harms. And while some might point out that, at the two Rhode Island locations, levels of these chemicals were within the Environmental Protection Agency's advisory level, it is also important to note that independent studies have found that the Agency's advisory level is 70 times higher than what is actually safe and followed by a number of states. In fact, according to the Environmental Working Group, levels found of these particular on the installations are far higher than what most of most experts believe are safe for people, placing those working and living at a nearby these facilities in harm's way, as the drinking water is likely contaminated there, and this raises serious health concerns.
The Military Knows About The Risks Of PFOA And PFOS
These chemicals have been around since they were first introduced in the 1940s due to their heat resistant properties. Known as "forever chemicals" because they do not break down in the environment, PFOA was formerly used to make DuPont's Teflon, and PFOS was an ingredient in 3M's ScotchGard. It is hypothesized that, currently, contamination levels at these and other bases are due to the Navy working with 3M to develop firefighting foams that used a combination of these chemicals. In addition to fire emergencies, the military has also reportedly discharged large amounts of these foams for equipment testing and training exercises.
The National Defense Authorization Act of 2020 contains monitoring and clean up amendments to address these chemicals, including a version passed by the house that designates them as hazardous substances under Superfund law. Final versions of the bill are currently being negotiated and debated.
Contact an Attorney Today for Help
If you or a loved one has been harmed due to a toxic substance placed on or near your property, you could be facing a lifetime of debilitating illness and medical expenses. I am committed to providing you with the very best in legal representation for these and other premises liability issues. Contact a Providence premises liability lawyer at the Kiselica Law Firm today with any question you might have.
Resources:
ewg.org/research/pfas-chemicals-contaminate-us-military-sites
nj.com/news/2019/05/nj-accuses-chemical-giants-of-selling-toxic-firefighting-foam-despite-knowing-health-risks.html