Providence, Rhode Island Court Makes First Decision in Finding That Schools Owe Students a Duty of Care in Study Abroad Programs, Opening The Door for Premises Liability Claims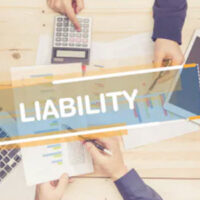 In a monumental win for students and others who are injured due to the negligence of schools and other facilities who fail to ensure that the proper security is in place in order to ensure that they are kept safe, in January, a federal judge in Providence, Rhode Island ruled that a case against the Rhode Island School of Design arguing that it was negligent when it failed to protect one of its students from being raped while she was participating in the school's education abroad program could proceed. Specifically, the judge found that because the school provided "sanctuary" by way of housing to its students in the program,  a "special relationship" existed between the student and the school and the student reasonably relied on it to act with due care in providing her with safe housing.
The judge also determined that it was appropriate for Rhode Island law to be applied to the case versus the law of the country where the students were studying abroad. Under state law, this special relationship is predicated on the plaintiff having reasonable expectations and reliance that the school (i.e. the defendant) would anticipate potential harmful acts like this and protect the plaintiff from them.
Prior to this case, the question of whether this relationship exists when it comes to students participating in a study abroad program had not yet been decided. As a result, the decision sets a precedent that schools can be held liable for premises liability when it comes to these study abroad programs because they owe a duty to exercise reasonable care in providing secure housing to its students.
Egregious Circumstances & Prior Notice?
In the ruling, it was revealed that the school arranged for housing for its students without having any security requirements for the housing in place. It was also revealed that each of the houses where the students were housed only had one lock on their exterior doors, which meant that the students decided amongst themselves where to hide the one key so that everyone could get in and it was not possible for the students to lock their bedroom doors.
In addition, according to reports, not only was this particular student raped, but similar sexual assault claims were reported during other student abroad programs run by the school years earlier. These previous incidents appeared to influence the court, which found that, as a result, the school was placed on prior notice that it was entirely foreseeable that a student could be attacked if safe housing was not provided. Now that the court has found that the school owed a duty of care even to students who are abroad, a jury will decide whether the school breached its duty of care.
If You Have Been Harmed by Negligence, Contact A Providence Premises Liability Lawyer
This case justifiably establishes that, just as a school must ensure that its students on campus are safe from attacks, it must exercise the same reasonable care for those students when they are completing their studies abroad. If you or a loved one have been harmed as the result of negligence, contact a Providence premises liability attorney at Kiselica Law Firm today to find out to ensure that your rights are protected.
Resource:
providencejournal.com/news/20200103/judge-students-claim-that-risd-was-negligent-in-rape-is-worthy-of-trial
https://www.klflaw.com/toxic-drinking-water-found-at-rhode-island-army-installations/