IKEA Furniture Still Injuring & Killing Children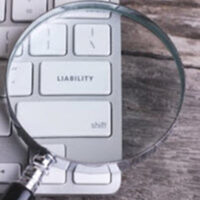 IKEA has been sued and settling cases related to furniture tip-over accidents that have injured and killed a number of children since at least 2005. Still, to date, children are still dying due to the company's furniture defects, arguably because it took the company far too long to recall these furniture lines (at first, they simply suggested anchoring the dressers to the walls instead of urging owners to return the items) and because the company has not done enough outreach on the recall, leaving a number of families with dangerous furniture in their homes.
That was unfortunately the fate for one two-year-old boy who was killed in a tip over accident three years ago and whose family just settled with the company for close to $50 million in what has been labeled the largest child wrongful death recovery in U.S. history. The dresser – purchased in 2008 by the child's parents, who were never notified about the recall – fell on the child when he went to use it, crushing his neck and causing him to suffocate. The lawsuit states that IKEA "intentionally, willfully, wantonly and recklessly failed to adequately redesign the MALM dresser line to address the known risk of injury and death, cease sale of the line, warn the public of the known risk of injury and death, and institute a voluntary recall of the line until a number of children lost their lives." The settlement with the family now mandates that IKEA meet with groups that advocate for stabilizing mechanisms for dressers and do additional outreach to families about the recall.
Why Is This Still Happening 10+ Years Later?
According to consumer advocate reports, IKEA's "MALM" line alone has caused 10 deaths in recent years because it is unstable by design and does not meet the voluntary safety standards put forth by consumer protection agencies. In 2016, the company offered refunds or free anchoring repair kits, however, a recall did not occur until years later – the largest recall in the company's history. Sadly, someone is injured or killed in these tipping deaths every 24 minutes when furniture or an appliance tips over. This translates to one child dying approximately every two weeks.
This – and the length of time it takes news concerning safety issues with items like these to reach the public – might also have something to do with how the regulations are written: They restrict the public disclosure of manufacturer and product information until the "two-step verification" process has been completed—i.e. until manufacturers are put on notice and have a chance to object to the information being released. While the Consumer Product Safety Commission can override their objections if there is an imminent hazard, manufacturers can also take the agency to court for doing so, which inevitably negatively affects the ability for the public to be notified right away about the dangers of products like IKEA's MALM line.
Contact A Rhode Island Injury & Wrongful Death Attorney to Find Out More
It is important to seek justice for families who have been victimized by unstable dressers and, more broadly, for companies to simply improve the design of furniture so that it is safer for everyone to use, including children. While no settlement can ever undo a tragedy like this, holding companies accountable can help convince them that more drastic actions need to be taken for the sake of public safety. As the American Academy of Pediatrics noted, anchoring devices should be used as a second layer of protection, not as a substitute for making furniture stable in the first place. There is no question that there are basic steps manufacturers can take to make dressers like these safer.
If you or a loved one has been injured or killed due to negligence like this, contact a knowledgeable and experienced Providence personal injury lawyer at Kiselica Law Firm today to find out about your rights and options.
Resources:
cpsc.gov/Business–Manufacturing/section-6b-information-disclosure
cbsnews.com/amp/news/ikea-will-settle-its-dresser-tipping-lawsuit-for-46-million-according-to-lawyers-for-family-of-dead-child/
npr.org/2020/01/07/794281632/ikea-reaches-46-million-settlement-over-death-of-toddler-killed-by-dresser-tip-o
https://www.klflaw.com/lead-poisoning-childrens-health-in-rhode-island/