Catastrophic Injuries – And Sometimes Death – For Workers at Amazon Facilities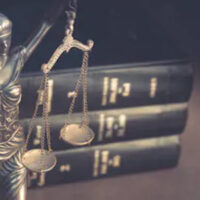 The Guardian recently did a feature on unsafe conditions at Amazon warehouses, where employees are under pressure to work faster such that some warehouse locations have incurred high injury rates that are three times (or higher) the national average for warehouses in general according to the Occupational Safety and Health Administration (OSHA). These injuries include limbs being torn off, chronic back and knee pain, and more.
Amazon has a number of warehouses and fulfillment centers around the country, including here in Providence, Rhode Island. According to records obtained on injury rates at 23 of these fulfillment centers, the serious injury rate is more than double the national average in the industry, and at some warehouses, as much as six times higher. This is because anyone who does not meet the company's extreme production quotas is written up, and after being written up several times, they are often fired. The people working these jobs have described themselves as essentially being treated as robots, whereby they have no choice but to accomplish that which the human body cannot accomplish without eventually breaking down. In addition, because every moment is tracked, workers are even nervous about taking bathroom breaks, which are recorded as "time off tasks" that work against you. As a result, some have reported developing urinary tract infections because they are worried that if they take a bathroom break, they may lose their job.
What About Safety Training?
While Amazon has made statements that the company has provided safety training, according to the workers, it is either impossible to perform the jobs as they have been instructed while also meeting their production quotas or even if they follow the safety training, they have to do it so quickly for such long periods of time (12-hour shifts, with quotas that include processing hundreds of items per hour during some months) that their bodies eventually wear out anyway.
Do Robots Make Their Jobs Safer?
Amazon also claims that providing the warehouses with robots to work in tandem with workers helps improve safety, however, according to the injury reports, the warehouses with the robots are also the ones with the highest injury rates. According to reports from former Amazon safety managers, this is because the robots force the workers to process hundreds more items per hour.
Some Regulators Have Helped Cover Up Incidents to Lure Amazon to The State
While OSHA conducts regular inspections and does occasionally find violations, there have been instances where workers were reportedly severely injured or killed, but Amazon was not penalized either at the federal or state level, supposedly because the state (Indiana, in this particular case) was trying to lure the company there to locate its headquarters in-state. According to reports, as a result, regulators helped to cover up the incident, which involved a worker being crushed by a forklift.
If You Have Been Hurt Here in Rhode Island, Contact A Providence Injuries Lawyer
If you or a loved one has suffered from a catastrophic injury on the job, it's important that you speak with an experienced and knowledgeable Providence catastrophic injury attorney as soon as possible. At the Kiselica Law Firm, we understand how difficult and stressful the process can be. Let us help get you the compensation you need to cover your costs and start to move on. Contact our office today to set up a consultation.
Resources:
theguardian.com/technology/2020/feb/05/amazon-workers-protest-unsafe-grueling-conditions-warehouse
gq.com/story/amazon-indiana-hq2-employee-death
marketplace.org/shows/marketplace-tech/happy-holidays-worker-injuries-spike-at-amazon-warehouses-seasonally-data-shows/
https://www.klflaw.com/chaos-at-some-chain-pharmacies-is-injuring-killing-some-patients/