Chaos at Some Chain Pharmacies Is Injuring & Killing Some Patients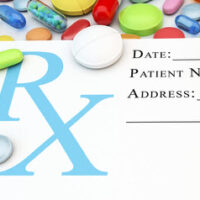 In late January, the New York Times published a frightening article describing understaffed and chaotic work places where pharmacists have described being unable to safely perform their jobs, placing the public at risk of dangerous medication errors, some of which have resulted in serious injuries and deaths, including here in Rhode Island. One pharmacist wrote in an anonymous letter to the state board of pharmacy that they were "a danger to the public," with another pointing out that the amount of busywork all pharmacists are doing, while also verifying prescriptions, is outright dangerous, with mistakes constantly being made and patients the ones who end up suffering.
Unfortunately, the last study on medication errors was completed over a decade ago; still, according to the Institute of Medicine, these mistakes harm at least 1.5 million Americans every year. According to the pharmacists who work in a number of these pharmacies, these medication errors are occurring, and will keep occurring, at alarming rates because pharmacies are understaffed, companies are pressuring pharmacists to fulfill certain metrics within specific time periods (such as administering a specific number of shots and filling a number of prescriptions), and pharmacists are simply doing too much in addition to filling prescriptions.
A Focus On CVS & Patient Safety Concerns
According to the American Psychiatric Association, CVS in particular routinely ignores doctors' explicit instructions to dispense limited amounts of medication to mental health patients and instead provides three-month supplies. According to the Association, this may lead more patients to attempt suicide by overdose; all to turn a profit.
CVS reportedly has the largest chain and the most aggressive corporate performance metrics, with bonuses directly tied to achieving them. The chain reportedly tracks everything when it comes to the time it takes to fill prescriptions, the number of immunizations given, the number of customers signed up for 90-day supplies of medicine, etc. Many pharmacists feel that focus on metrics is a threat to patient safety because the company puts pressure on staff to fill prescriptions as fast as possible and this can result in errors. In fact, according to those pharmacists who participated in a survey, 60 percent agreed that they felt pressured to meet metrics and that might interfere with patient safety.  For example, one pharmacist described working a 13-hour shift with no breaks, whereby he filled 552 prescriptions (an average of one prescription every minute and 25 seconds), all while counseling patients, giving shots, and staffing the drive-through. His request for another staffer was reportedly denied.
State Boards Inundated; Doctors Concerned 
Doctors have complained as well: A number of them say that they are inundated with refill requests for most every prescription they write, including drugs intended only for a brief treatment, and this poses a safety issue, as it can cause things to fall through the cracks. According to some reports from pharmacists, CVS has their pharmacists purposely inundate doctors' offices with constant calls to get or keep patients on medication that's unnecessary for extended periods of time. According to the article, one Rhode Island doctor became so frustrated that he started stamping his prescriptions "at monthly intervals only." However, CVS filled the prescriptions for three-month/90-day intervals anyway, responding that his patients had insisted on it.  However, this turned out to be false.
State associations and boards have also heard from a number of these distraught doctors complaining that pharmacists bombard them with requests for refills that patients have not asked for and should not be receiving. Combined with the number of complaints related to staffing cuts and patient safety, state pharmacy associations have described being beyond overwhelmed with these concerns; just in the past year.
Why Is This Still Harming People?
Regulating these chains has proven difficult for state pharmacy boards, some of which include lawyers who work for the pharmacies. A number of pharmacists are also concerned about speaking up and losing their jobs. Unfortunately, most state boards also do not require pharmacies to report errors or conduct investigations, and most of the laws focus on the pharmacist, not on workplace conditions. In addition many mistakes never go public because companies settle with victims or their families and require confidentiality as a condition of the settlement.
If You or A Loved One Has Been Harmed by A Medication Error, Contact A Rhode Island Medical Malpractice Attorney
If you or a loved one has been harmed by a medication error here in Rhode Island, contact Providence medical malpractice lawyer Michael Kiselica. With over 40 years of experience helping victims recover when they have been harmed by negligence, we are prepared to help you ensure that justice is done.
Resources:
nationalacademies.org/onpinews/newsitem.aspx?RecordID=11623
nytimes.com/2020/01/31/health/pharmacists-medication-errors.html
https://www.klflaw.com/rhode-island-emts-are-misplacing-breathing-tubes-too-often-costing-people-their-lives/