New Study Indicates That Electronic Health Record Systems in Hospitals Are Missing More Than 30 Percent of All Drug Errors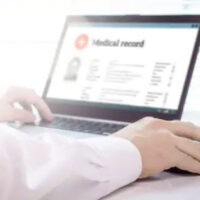 Doctors in the United States make approximately 1.25 million medication errors every year, which includes administering combined drugs that, together, result in harm to patients, as well as providing drugs in dangerous dosages. According to the Institute of Medicine, this kills up to 9,000 Americans each year.
Virtually all hospitals now rely on electronic hospital records, which are designed to provide warnings to doctors in order to prevent these types of errors. However, although their purpose is to ensure the safe distribution and use of medications in hospitals, according to a new study, hospital electronic health record systems miss more than one-third of medication errors and dangerous drug interactions that could injure or kill patients, in spite of technological improvements over the last 10 years. Specifically, they were only found to detect errors approximately 66 percent of the time, and it is anticipated that a number of hospitals could have far worse safety practices than those focused on in the study.
Where Problems Occur
Typically, administering medications in hospitals works in the following way: A patient's wristband is scanned, and the correct dose appears on the patient's medication administration record. However, issues can arise if the individual administering the medication scans the barcode for the wrong patient's medication. And while hospitals are supposed to have safety checks in the patient's electronic health record and medication administration record, a patient-specific barcode that associates one drug with one patient is sometimes missing. According to reports, this is more likely to happen in rural and/or small hospitals.
Still, larger hospitals often rely on more sophisticated electronic health records to help identify and prevent medication errors, which, according to this recent study, is not necessarily the case, leaving the detection of errors involving high-alert medications (such as anticoagulants, chemotherapy, methotrexate, and opioids) solely on the shoulders of a staff member dedicated to monitoring medication safety. Still, a number of hospitals do not have these staff members, and even if they do, this introduces a significant amount of opportunity for additional human error. In addition, facilities that rely on automation/computerization tend to abandon other important preventative measures, such as education.
Levels of Caution Appear to Depend Upon the Medication & Size of Hospital
Additional research also indicates that the number of precautions taken by hospitals tends to depend upon the type of medication. For example, more tend to work harder to prevent errors involving moderate and minimal sedation as compared to methotrexate or lipid-based medications. In addition, this same research indicates that smaller hospitals – i.e. the ones that are less likely to have the more sophisticated electronic health record systems – were actually more likely to perform slightly better when it came to error prevention strategies for certain types of medications, such as lipid-based medications, methotrexate, and opioids.
If You or A Loved One Has Suffered from A Medication Error in Rhode Island, Contact Providence Medical Malpractice Lawyer Michael Kiselica
If you or a loved one has been harmed by a medication error at a hospital here in Rhode Island, contact Providence medical malpractice attorney Michael Kiselica today for assistance. Our office has more than 40 years of experience helping victims recover compensation when they have suffered harm from medical errors, regardless of the type of hospital they occurred at.
Resources:
upi.com/Health_News/2020/05/29/33-of-drug-errors-missed-by-electronic-health-records-systems/7911590758184/
jamanetwork.com/journals/jamanetworkopen/fullarticle/2766545
https://www.klflaw.com/as-more-and-more-people-are-harmed-by-the-coronavirus-here-in-rhode-island-some-healthcare-workers-seek-immunity-from-medical-malpractice-lawsuits-for-a-reason/