Injuries Are Now the Biggest Threat to Children Worldwide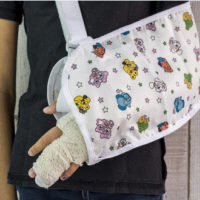 According to the latest research, injuries have now officially become the leading cause of death for children worldwide and have far surpassed infectious diseases. Specifically, 2017 alone, injuries were responsible for the deaths of more than 11,000 children as well as emergency room visits by close to 7 million US children. In addition, more than 2 million children under the age of 19 died around the world of injuries in 2017.
As a result, these researchers have put forth suggestions on how to prevent these types of accidents injuries and deaths based on three categories of risk factors: caregiver-based, child-based, and environment based factors, as we discuss below.
Environment-Based
Environment based factors involve for example a child dying in a car accident due to a car seat that has been improperly made or installed or choking on a toy that has been dangerously designed. These risks can be reduced by the industries making changes to their products. For example, according to Consumer Reports, children are now dying at alarming rates from front-load washing machines. Many climb in because they are curious, only to become trapped and run out of oxygen. Just since 2014, there have been an estimated 3,000 emergency-room injuries amongst children five years old and younger; most of them related to falls.  In addition, a new study has now called on cosmetics to be officially added to the list of household products that should be kept from small children, as more and more are visiting hospital emergency rooms due to related injuries.
Caregiver-Based
Caregiver based involved children who were injured and killed in daycares or in swimming pools, for example. These risks can be reduced by implementing policy changes; for example, mandating that all vehicles that transport children in daycares are equipped with alarms to alert the driver if a child has been left in a hot car. There have been far too many child deaths in hot cars this summer: Just in the first six days of August, five children died, bringing the 2019 total thus far to 29.
Child-Based
Child-based factors include injuries that are due to a combination of motor skills and how children interact with their environment and each other, for example, children who struggle with crossing the street or who do not understand that dogs can be dangerous. In fact, interactions with dogs can result in serious infections – not just for children – but for everyone. This includes such issues as Pasteurella, Methicillin-resistant Staph infections, Tetanus, Rabies, and other issues.
Contact Our Rhode Island Personal Injury Attorney If You or Your Child Has Been Injured
If you or your child has been injured due to a negligently-made product or negligence at a daycare or any other facility, contact our experienced Providence personal injury attorney at the Kiselica Law Firm today to find out how we can help.
Resources:
popsci.com/dog-bite-lick-infection/
usatoday.com/story/news/nation/2019/08/07/hot-car-deaths-five-children-died-first-six-days-august/1949642001/
sciencedaily.com/releases/2019/08/190810151930.htm
consumerreports.org/child-safety/keep-young-kids-safe-from-front-load-washing-machine-accidents/