Pedestrian Deaths Skyrocket in Rhode Island During Pandemic, Even with Fewer Cars On the Road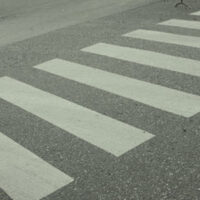 According to the Governors Highway Safety Association, although there are currently fewer cars on the roads due to the pandemic (specifically, two-thirds less traffic), there has also been a spike in reckless driving and speeding as well, including some drivers going more than 100 miles per hour on highways. In fact, in some cities, cars are now going up to 30 percent faster, which has also affected pedestrian walk signals. As a result, while a number of states have lower crash rates, at the same time, they also have more serious crashes, where associated death rates are on the rise, including pedestrian deaths.
Here in Rhode Island, pedestrian deaths in particular have increased significantly, especially as bicycle and pedestrian traffic has also increased. This represents a departure from the state's previous trends, as, prior to now, Rhode Island reported two consecutive years of declining numbers of pedestrian fatalities. This is especially of concern given that many emergency rooms are at capacity due to those suffering from the virus, and thus not always able to accommodate those injured in car accidents.
Accepted, Excessive Speeding Has Long Been a Problem
Even prior to the coronavirus pandemic and its effect on our everyday lives, excessive speeding accounted for one-third and pedestrians 17 percent of all auto-related fatalities. According to the Insurance Institute for Highway Safety, increasing speeds have cost almost 37,000 lives over the last 25 years. Unfortunately, speeding remains a publicly-accepted behavior that is reinforced not only by motorists, but by policymakers as well.
Even Driving Below The Speed Limit Can Cause Catastrophic Injuries to Pedestrians
It is important for all drivers to note that even "acceptable" speeds can do serious harm to pedestrians: According to a study conducted by AAA Foundation for Traffic Safety, the average risk of severe injury for a pedestrian struck by a vehicle reaches 10 percent when a car is traveling at a mere 16 mph. That jumps to 25 percent at 23 mph, 50 percent at 31 mph, 75 percent at 39 mph, and 90 percent at 58 mph. In other words, cars driving well below the speed limit can cause pedestrians catastrophic injuries and, as a result, this trend of cars suddenly driving over 100 mph due to empty streets during the pandemic is nothing short of deadly for pedestrians.
If You or A Loved One Has Been Hurt, Contact Providence, Rhode Island Injury & Wrongful Death Lawyer Michael Kiselica
Providence personal injury attorney Michael Kiselica holds negligent drivers accountable for the harm they cause by their negligence, including for serious, catastrophic injuries and wrongful death. If you or a loved one has been harmed by a negligent driver here in Rhode Island, contact our office for a free, no-obligation consultation. We are working through this time to provide you with safe consultations.
Resources:
pewtrusts.org/en/research-and-analysis/blogs/stateline/2020/04/20/speeders-take-over-empty-roads-with-fatal-consequences
aaafoundation.org/wp-content/uploads/2018/03/TSCI-2017-Report.pdf
iihs.org/news/detail/speed-limit-increases-are-tied-to-37-000-deaths-over-25-years
ghsa.org/index.php/resources/news-releases/coronavirus-reckless-driving20
consumer.healthday.com/infectious-disease-information-21/coronavirus-1008/reckless-driving-on-the-rise-during-covid-19-pandemic-756814.html
https://www.klflaw.com/risks-customers-may-face-with-businesses-reopening-in-rhode-island/